How is it May already?! It seems like time just flies by faster and faster every day. Let's slow down and smell the roses, or just look at these gorgeous wedding ideas for a little while.
This is, without a doubt, the cutest engagement session I've seen in my life. EVER.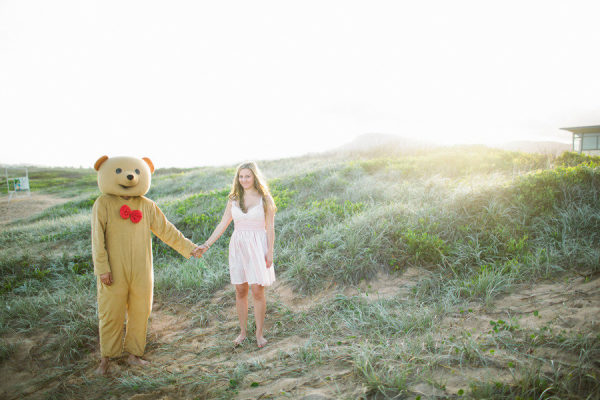 http://www.stylemepretty.com/australia-weddings/2012/04/30/engagement-session-by-thomas-stewart-wedding-photographer/
This hair, this dress, this veil. Need I say more?
http://www.stylemepretty.com/2012/05/01/mayacamas-ranch-wedding-from-sabine-scherer-photography-dream-a-little-dream-events/
I totally love non-matching bridesmaids dresses. They really let your best girls shine!
http://www.stylemepretty.com/2012/05/02/equestrian-center-of-walnut-creek-wedding-by-shannen-norman-photography/
In honor of the Kentucky Derby this weekend, take a look at this little inspiration shoot.
http://iloveswmag.com/2012/05/02/kentucky-derby-fashion-inspiration/
How stunning is this bride's elegant gown?
http://www.stylemepretty.com/2012/05/04/columbia-river-gorge-wedding-from-rebekah-johnson-photograpny-ink-peat/
Have a great weekend!
*Images via Style Me Pretty and Southern Weddings.